Coronavirus update: The clinic be re-opening as of 8th June 2020 for physiotherapy, osteopathy, neuromuscular therapy and podiatry. Yoga classes, Pilates and counselling appointments will continue to be provided online. We are also now offering NHS staff discounts across all of our online services.
The Mind Body Clinic in Tonbridge offers a wide range of clinical treatments, therapies and classes to address muscle, joint and back pain, psychological conditions, nutrition and general wellbeing.
All of our practitioners have been hand-picked for their expertise, experience and qualifications. They work together as a team, applying a multidisciplinary approach to addressing patients' symptoms.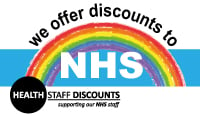 Osteopathy
---
Osteopathy is a gentle and effective hands-on approach to healthcare recognised by the NHS as an Allied Health Profession, based on the principle that the way your body moves influences how it functions.
Physiotherapy
---
Physiotherapy is largely an education and exercise-based therapy most commonly used to help and treat any musculoskeletal injury or disorder (in other words, joints, muscles, tendons, ligaments or similar).
Psychotherapy and Counselling
---
Psychotherapy is a talking therapy, in which the client and the therapist engage in a secure relationship, working in an alliance to facilitate a change in behaviour for the client.
The Mind Body Clinic is a multidisciplinary clinic offering a range of treatments that will help to resolve physical injuries, mental health challenges and assist with general wellbeing.
It is often the case that a condition will be more effectively treated with more than one therapy. For example, a knee condition might require a podiatrist, osteopath and perhaps Pilates. Our clinic is uniquely positioned to offer a range of treatments under one roof, to ensure outcomes are optimised.
All of our practitioners are members of recognised professional bodies with requisite qualifications and professional backgrounds to perform their disciplines to a high standard.
All reviews are gathered by Frederick, an independent marketing company
Please note: the date format is US rather than English
Our therapists are all members of their respective professional bodies
---